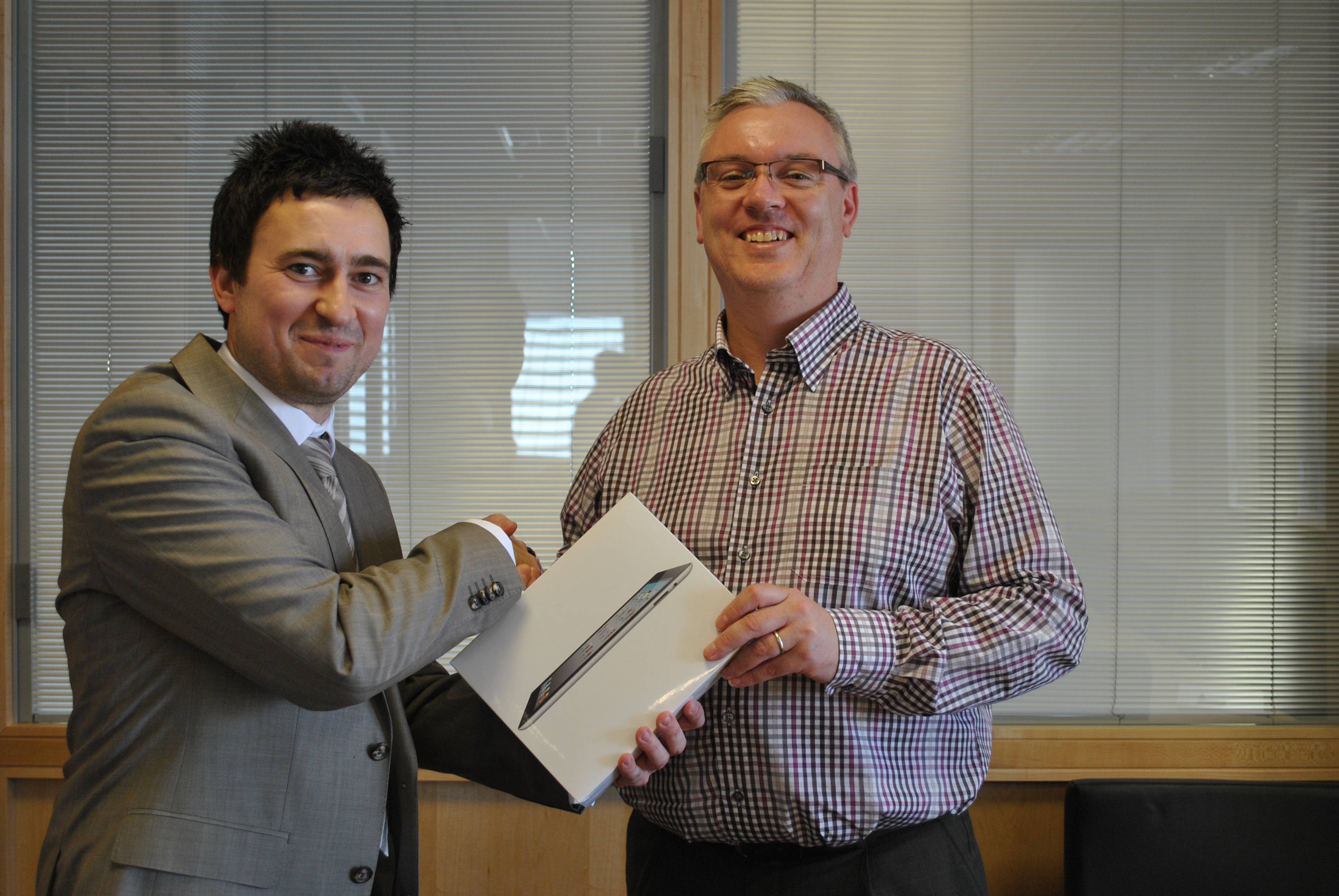 Congratulations to Atlantic Contracts for winning the iPad2 in May's prize draw.
Atlantic Contracts is a leading specialist in the groundworks, reinforced concrete frames and carpentry and joinery sectors across London and the Home Counties.
As part of The Masterson Holdings Group, a construction business turning over circa £100 million per annum, the essence of the Atlantic Culture is a commitment to the highest level of customer care, safety, quality and programme backed by a focus on constant improvement and training of its workforce and employees.
Richard Wheeler, pictured on the right with RFA-Tech Technical Sales Manager Gavin Mitchell, has been placing orders for Standard Startabox on the RFA-Tech e-commerce site for two months.
Four further iPad's are available to win from June to September. Simply spend in excess of £1000 in the calendar month to be entered into the draw.