Concrete Trapezoidal Bar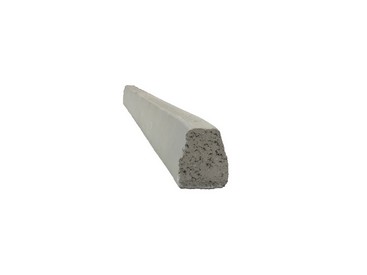 The Trapezoidal Concrete Bar is a popular alternative to the standard Concrete Square Bar. It's shape makes it easy to pick up and carry on site.
With a compression strength of >50 N/mm2 it is a robust product, reinforced with polypropylene fibres and polyester threads.
Satisfies BS7973 product performance requirements for spacers and chairs for steel reinforcement.